Kuwarra Names

The Kuwarra were part of the Pini people. The Pini group consists of several variants, dialect or language groups including Pinikuwarra, Punarratjarta, Wayulu, Tjupan and others[2]. Geraldine Hogarth[3] describes Kuwarra as being one of the Darlot languages along with several others.

Tindale (1974) describes Pini as being located:

'West of Lakes Carnegie and Wells to Millrose and Barwidgee; at Erlistoun Creek and Lake Darlot. North to Wongawol and Princes Range. This is a tribe discrete from the Tjalkadjara, although they speak allied dialects of the Western Desert type. Capell (1963) was incorrect in listing them as one people.' [4]

Tindale lists variant, dialect or language names under this Pini title as being:

'Piniiri (valid variant), Piniridjara, Biniridjara, Pandjanu, Bandjanu (locality term, now Bandya Station), Banjanu, Tjubun, Madutjara (term applied by the Nan-gatadjara), Jabura ('northerners,' name used by Tjalkadjara), Birni (a supposed name of their language probably a corruption of Piniiri), ? Buranudjara, Nangaritjara (name of their speech as used by Tjalkadjara), Wordako (said by a Ngadadjara man to be a language name of the Lake Darlot people; also used for Tjalkadjara).' [5]

No other names and spellings have been recorded for the language.

The AIATSIS code for Kuwarra is A16.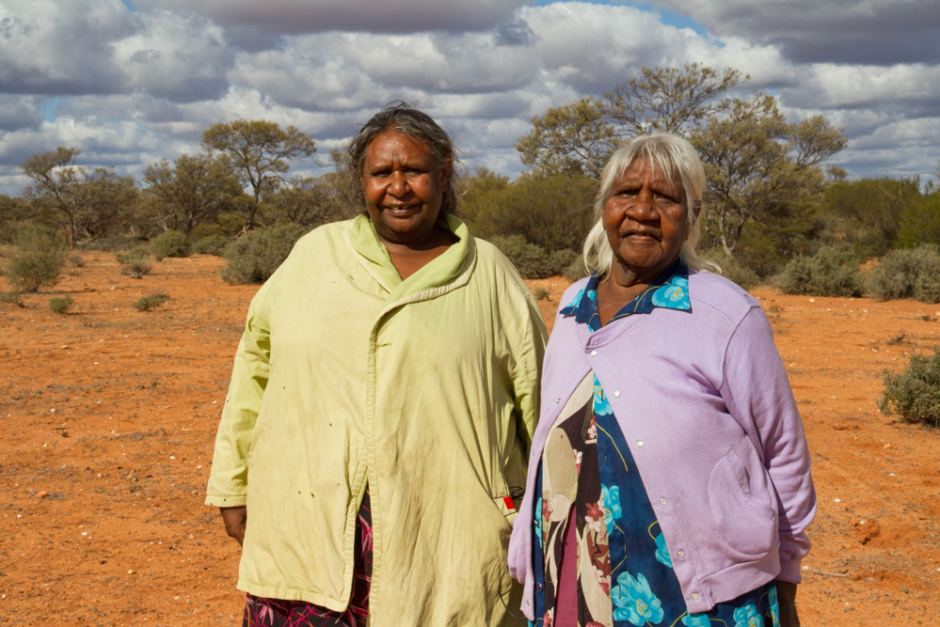 Geraldine Hogarth and Luxie Hogarth-Redmond, Kuwarra speakers.