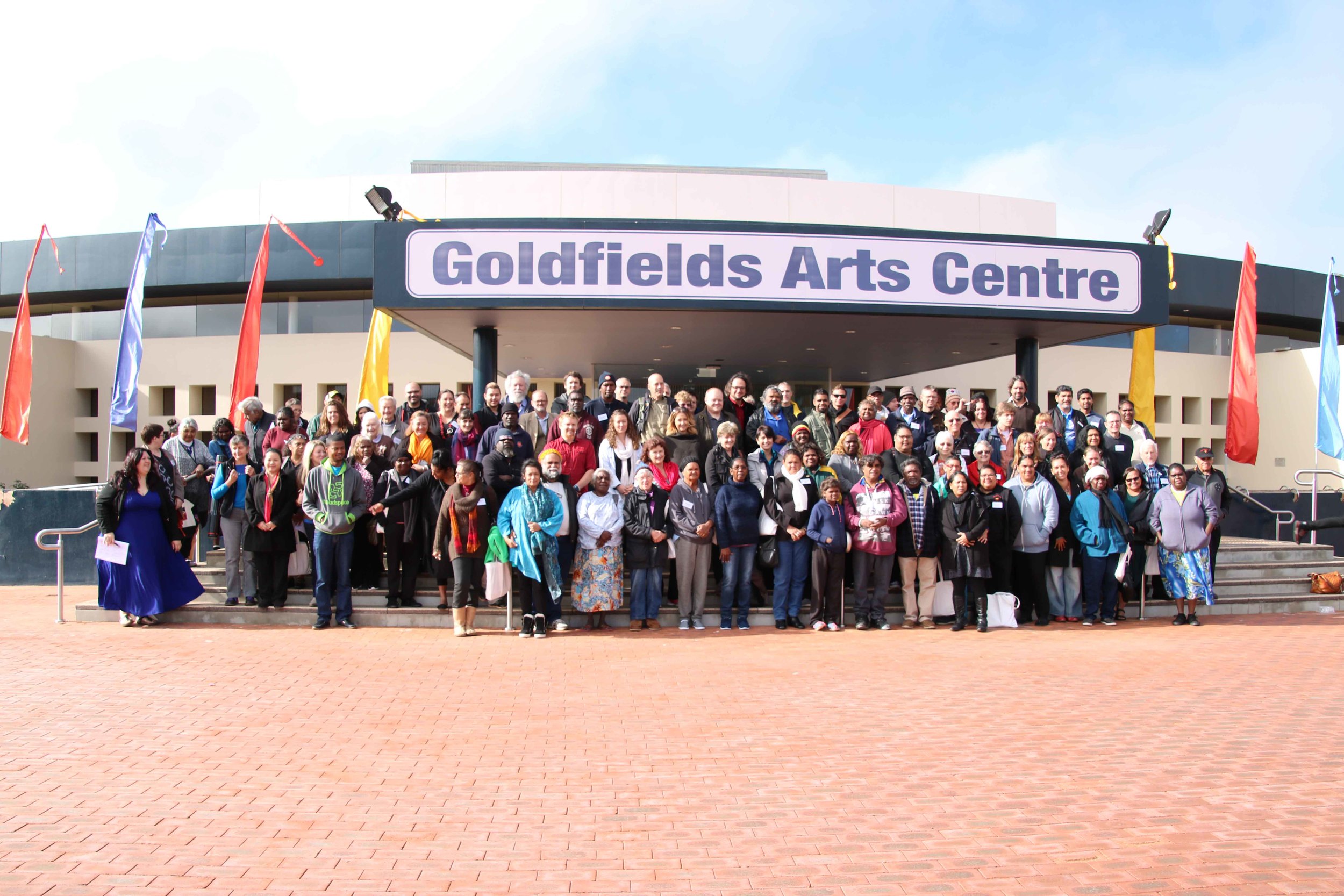 Attendees at the 2016 Aboriginal Languages Conference hosted by GALC
Linguistic Work on the Goldfields Languages

The linguistic work will develop an understanding of the variety of Western Desert Languages of the region. This will be undertaken through the collection and analysis of data on these languages and will develop a better understanding of the status of these languages and the need for further documentation and revival work.

This information will provide a basis that will enable a wide range of valuable future work, ranging from technical documentation of the little- described languages of the region, through to materials that can be used to preserve the languages as living communication systems and/or may be used to revitalise them, now or at some future time.

This kind of work has proven extremely valuable in other parts of Australia. Little of this kind of work has been done previously in the Goldfields region. There are still numerous speakers of the WDLs of the region; but this situation is not likely to last. Some of the languages may be close to dying or in fact dead. Language research work will enable linguists to determine the status of each language.

Dr. Doug Marmion, of AIATSIS, was the linguist who undertook the preliminary work in the Goldfields in 2008 and said, 'In my time working in the Goldfields region I was approached a number of times by members of the various language groups and my advice sought as to how they could go about arranging to have work done on their languages. In every case they expressed concern that the usage of their language was declining and little was being done in terms of either documentation, or to supporting their maintenance.'

The outcomes for the project are not just the preservation of the languages, but the recording of life stories and reconnecting people, culture and country through language.