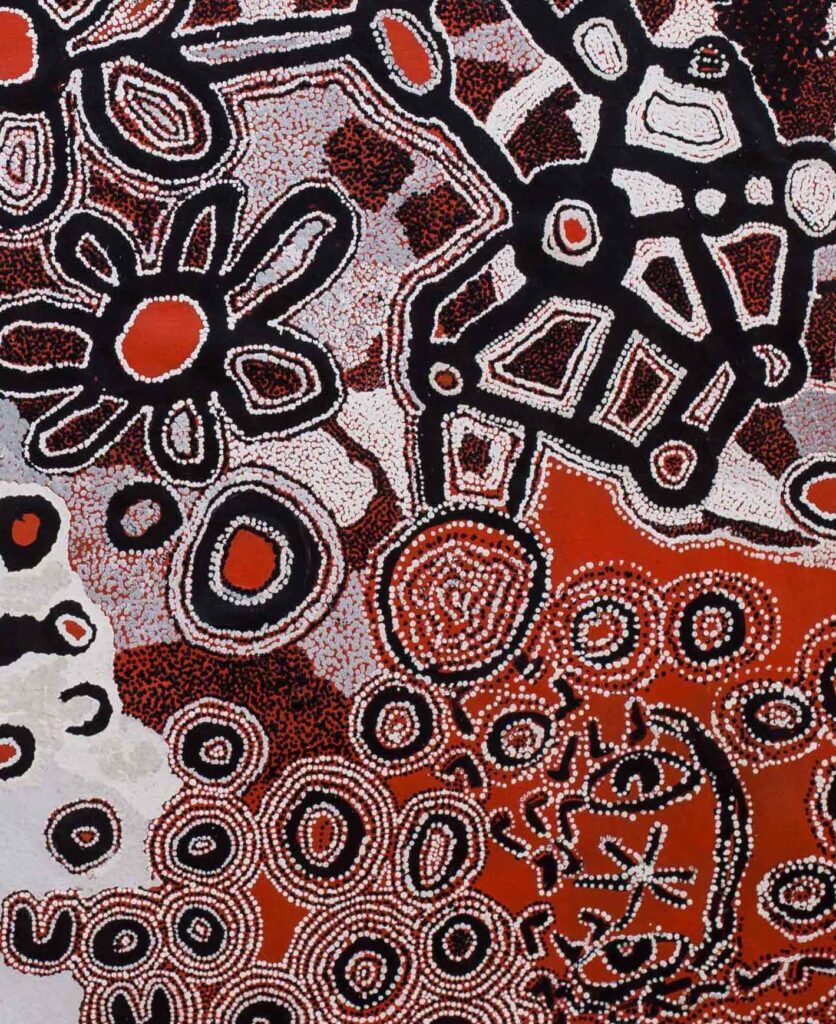 Women's collaborative painting, Spinifex Art Group
The Goldfields region is the largest region in Western Australia. It is home to twelve Aboriginal language groups with many people living in the 14 remote Aboriginal communities. Most of the communities participate in a thriving arts industries with artists and craftspeople producing paintings, wooden artefacts, grass baskets and jewellery. The arts industry enables Aboriginal artists and craftspeople to maintain a strong connection to culture, share culture with the wider community, and to create an income.
Most of the communities have an arts centre located in the community where art works can be viewed and there is opportunity to meet the artists. The arts centres provides the opportunity to purchase artworks directly from the artists.
Some communities have a gallery at the local roadhouse where travellers to the region can easily view the works without disturbing the artists at work.
The 'Goldfields Aboriginal Arts Trail' brochure provides information on the Aboriginal art centres in the Goldfields region, their locations, contact details and opening hours.
The 'Goldfields Aboriginal Arts Trail' brochure is available from visitor's centres in the Goldfields region. It is also available here as a download. Page 1 and page 2.
The brochure is an excellent tool to use to plan an Aboriginal arts trail holiday. Or perhaps you would like to visit just one or two art centres on your journey. Now you know where they're located and which are open to the public!
When planning an arts trail trip, you can enter the trail at either Kalgoorlie, Wiluna or from the NT via the Central Highway from Uluru. A trip from Kalgoorlie through Laverton and along the Central Highway through to Uluru will take you through most art centres and is an experience never to forget.
Many of the communities are located in the Ngaanyatjarraku Shire region and an Aboriginal Lands a permit is required for entry. Obtain information about the permit here.
All roads in the Ngaanyatjarraku Shire are well maintained dirt roads. Obtain a permit and ensure you have a reliable vehicle, plenty of water, spare tyres, a good jack, spare fuel and have advised someone of your plans. Also get in touch with the art centres you'd like to visit to ensure they are open and to make an appointment to visit.
The QR code in the brochure will take you to this website.
Have a safe and enjoyable journey along the Goldfields Aboriginal Arts Trail!
Here's the brochure as a download: Page 1 and page 2.
#GoldfieldsAboriginalArtsTrail
#GoldfieldsAboriginalLanguageCentre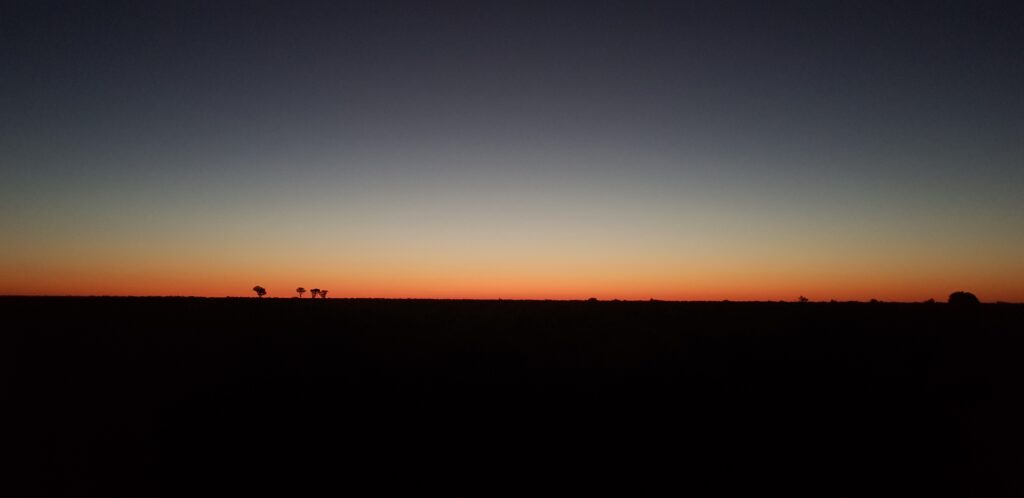 Sunset on Connie Sue Highway Dec 2020