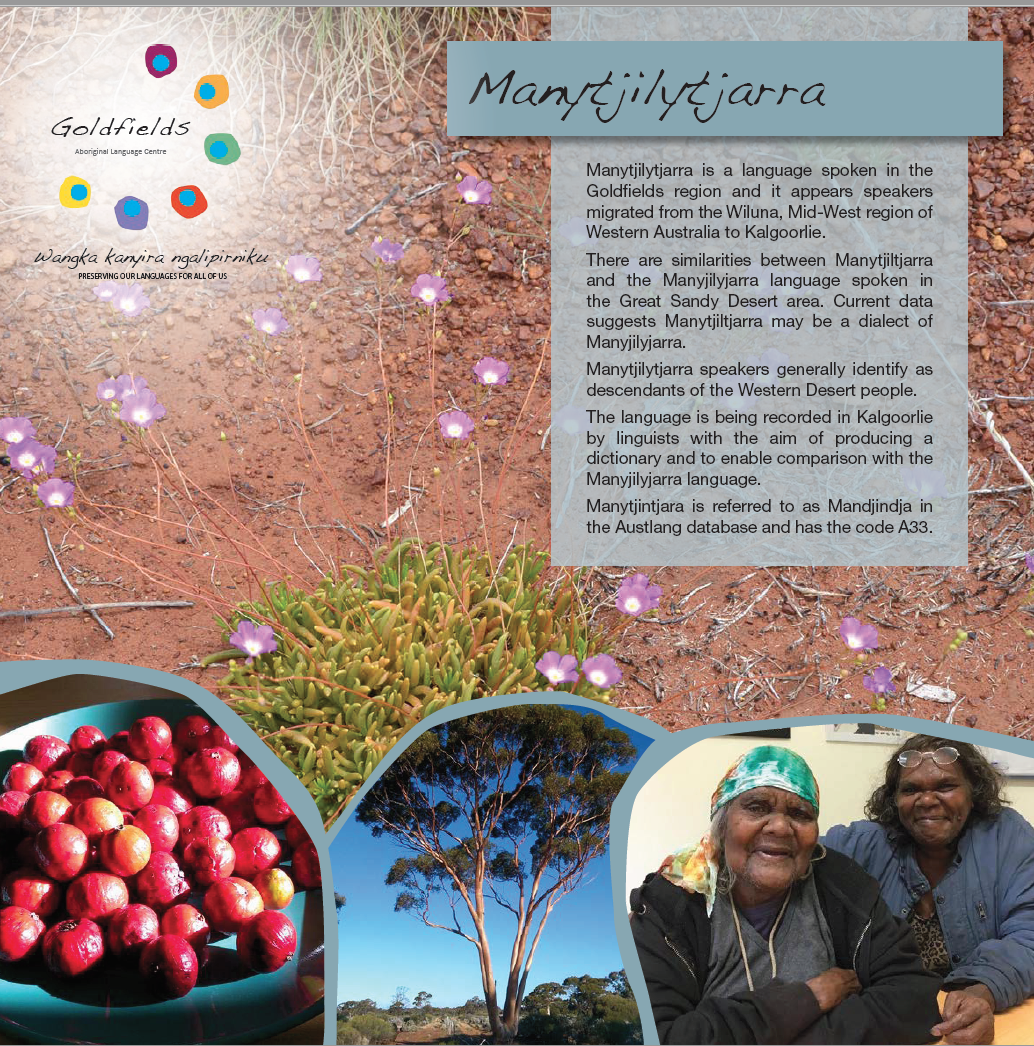 GALC linguists commenced working on locating speakers of the language previously identified as Manyjiljar. Phonemic analysis of the language's name indicates that the name of this language is Manytjilytjarra.

Linguists have looked at Manyjilyjarra of the Punmu/Parnngurr region and compared this language with Manytjilytjarra, as the names given by speakers are very similar. However, the languages are clearly different with a great number of words being different. There is also a difference in the phonemic inventory with Manytjilytjarra having the dental sound 'tj' where as Manyjilyjarra has the 'j' sound.

Two fluent speakers were located and have worked during 2017-18 with GALC linguist, Gizem Milonas, to record natural speech in the language. As of May 2018, over 500 words are now on the database and 10 hours of recordings made. Speakers are very keen to continue this work and produce a dictionary in 2019.