There are between 14 and 16 distinct Aboriginal languages in the Goldfields region of Western Australia. The work on recording, linguistically analysing and preserving these languages in dictionaries and grammar documents is still in the early stages. Once the work on each language has been undertaken, we will be able to say for sure how many languages there are or which languages are dialects of each other.

GALC has released a paper 'Languages and Dialects of the Goldfields Region', January 2018, by linguist Sue Hanson about the names of the languages of the region.

The GALC 30-page booklet 'How to Read and Write Goldfields Languages' is available as a free download here. Or can be purchased at GALC's office. This booklet contains the alphabets for all Goldfields languages and information on why particular letters have been chosen to represent the sounds.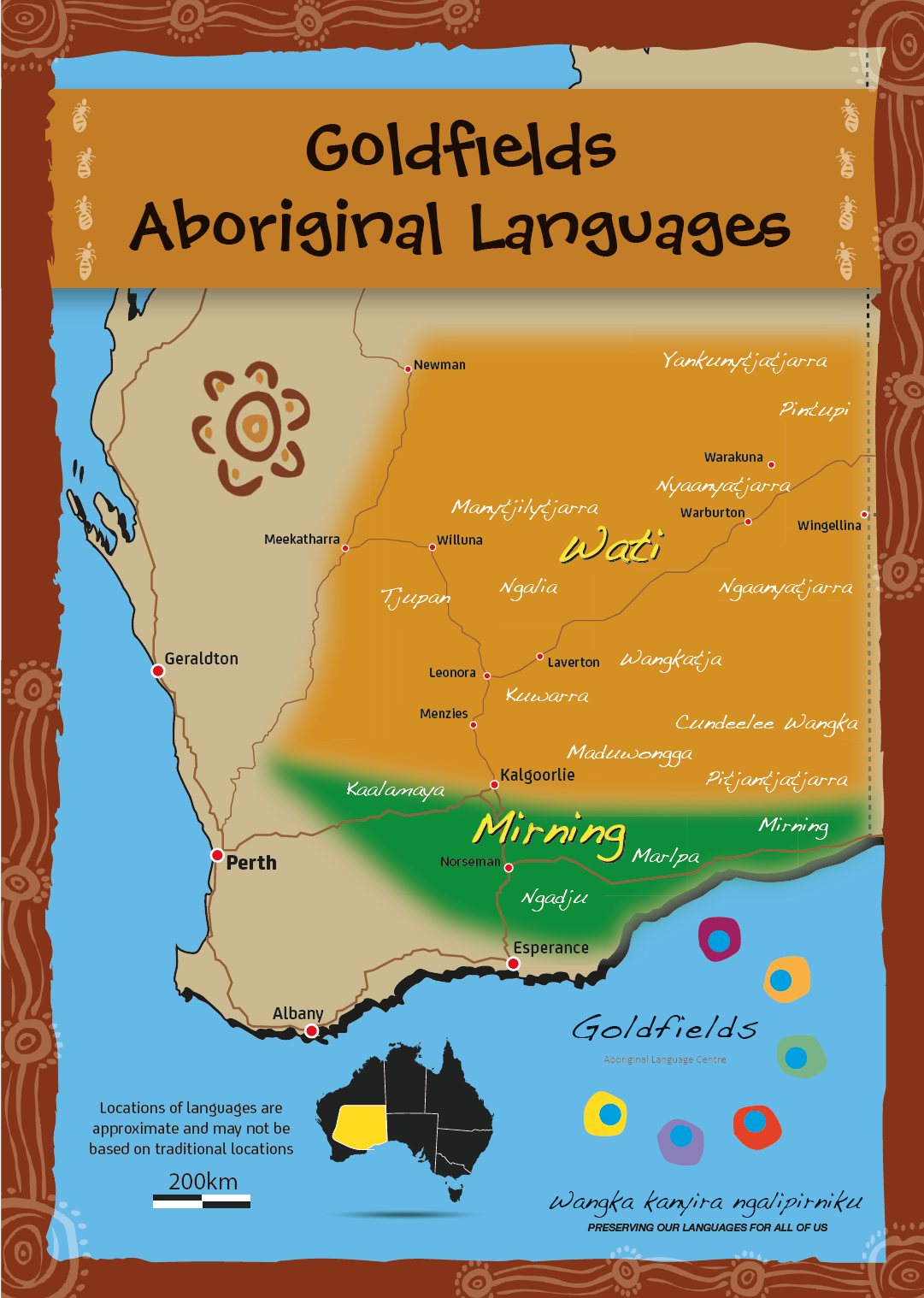 NOTE ON MAP: The location of language names are approximate and may not be located on traditional land. The names and locations are for illustration purposes only