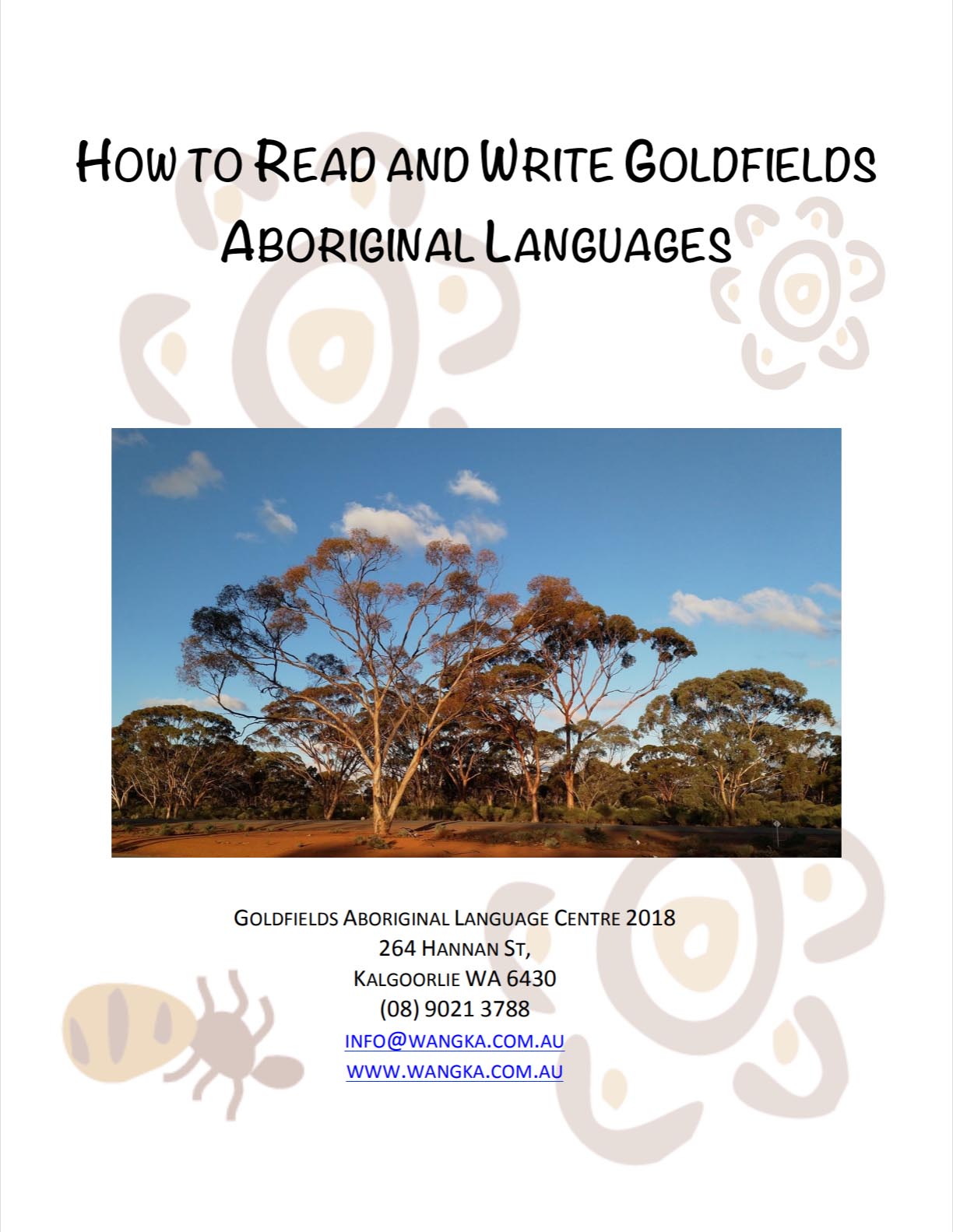 This section of the wangka.com.au website provides a pronunciation guide for the languages of the Goldfields region.

The Goldfields Aboriginal Language Centre has produced a book called 'How to Read and Write Goldfields Aboriginal Languages' for sale. This website guide accompanies the material in the book.

The booklet is available here as a free download as well.