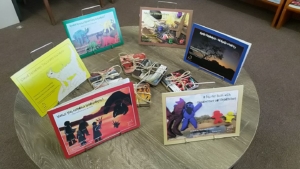 GALC is very pleased to announce the launch of 6 bi-lingual children's stories written by Goldfields women! The short story books are the first publications for 5 of the authors. The books are available at GALC for $8.00 each or $40 for a set of all 6. The stories were written by Dorothy Dimer, Janice McKnaulty, Edie Ulrich, Shaneane Weldon and Anne Nudding. A sixth book was inspired by acclaimed writer, Josie Boyle.
Each story is in the author's language and English with quirky and fun illustrations.
The books are available at GALC in Kalgoorlie or email us on info@wangka.com.au to order a copy or phone (08)9021 3788 to do a credit card payment.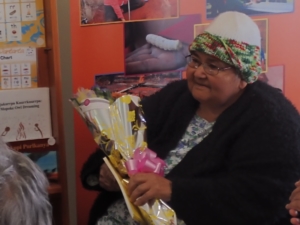 author Joyce Nudding talking about her children's book
author Edie Ulrich talking about her children's story book