where can you purchase antibiotics Linguists from GALC, Gizem and Sue, attended the 2017 Australian Linguistic Society conference in Sydney last week. Both Sue and the remaining GALC linguist Marion presented linguistic papers at the conference. Marion's paper was presented via video whilst Sue presented in person at the conference.
watch Both papers will be available on this website in the 'Research' section very soon.
source url Sue Hanson's paper was, 'Languages and Dialects of the Goldfields Region of Western Australia'.
amoxil buy online Canada Marion Mullin's paper was, 'An Introduction to the Orthography and Grammatical Structure of the Ngadju Language'
source url The process of presenting papers on the research findings undertaken by linguists at GALC is very important because it ensures that the quality of the research undertaken is of a high standard as it is made available for peer review. Feedback from attendees at the talks is very important and ensure academic rigour.
source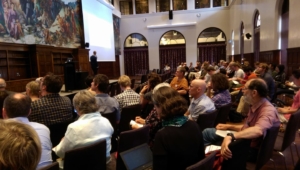 cipro price US A keynote address at the 2017 ALS Conference
http://actiononaccess.org/?c=taking-metronidazole-while-on-birth-control
does metronidazole interfere with your period follow site The 2017 ALS Conference venue was in the beautiful Sydney University