buy augmentin USA online http://www.wanderingbears.co.uk/?w=how-can-I-buy-ampicillin Gay and Justine chat with Kalgoorlie residents Ada Hanson and Brian Hadfield
http://www.faeganspub.com/?f=what-is-the-price-for-flagyl GALC received enjoyed a visit from people from the body which funds the Language Centre. Justine from Canberra office and Gay from the Broome office spent the day getting to know the language centre and the work being done on the preservation and use of the languages of the region.
cheapest price for doxycycline hyclate Thanks to the funding body reps for coming to the language centre and learning about what we do!
price of amoxil Canada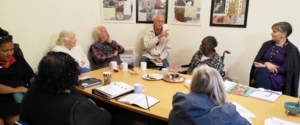 where can I buy antibiotics online UK Local, Clive Willis-Jones chats with the visitors