Dates have been set for CCT in 2021.
This course provides participants with an overview on how to develop their personal cultural competency, Goldfields Aboriginal history, theory and two models which inform work practices. The cost of the course includes the manual, all course materials, morning tea and lunch at the Goldfields Language Centre. The course runs from 4.30am to 4pm.
Course dates for 2021 are below. Bookings forms can be sent to info@wangka.com.au or dropped into the Language Centre at 264 Hannan St, Kalgoorlie. Please check course places before booking as each course is limited to 10 participants.
The booking form for 2021 can be downloaded here.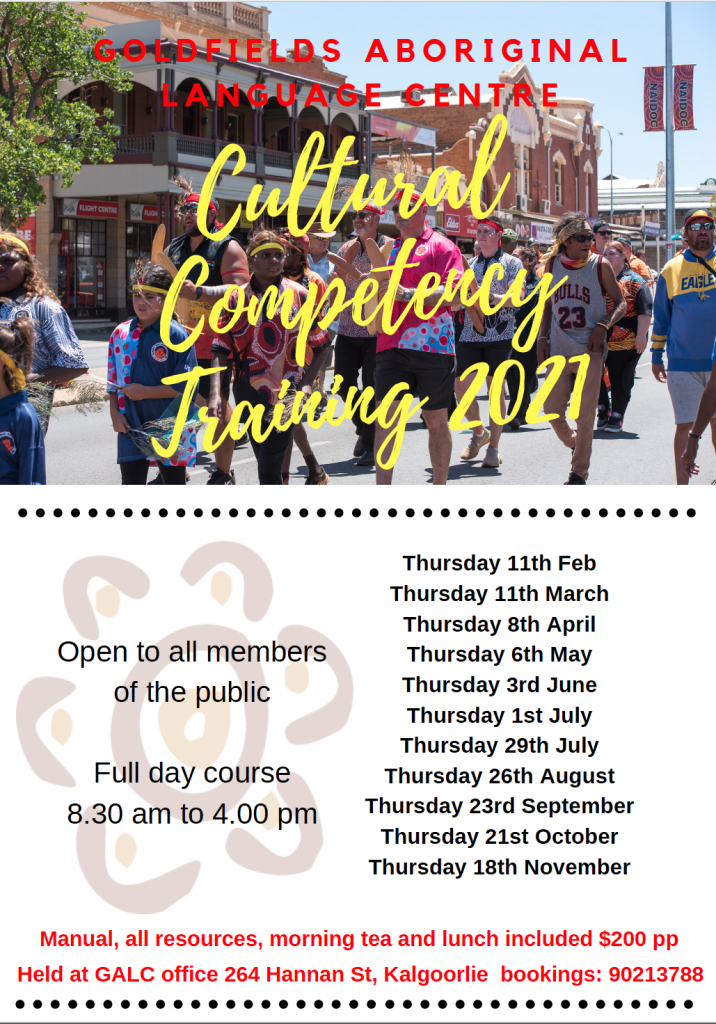 For group bookings in Kalgoorlie or elsewhere, ask us for a quote info@wangka.com.au or chat to our staff about your needs (08)9021 3788. Group bookings over 10 people can be offered with a 25% discount.